The Family That Works Together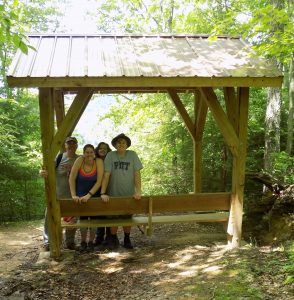 HealthCare Too has evolved into a family venture for us. We started in 2013 as a cloud platform to help all healthcare providers (conventional, allied, complementary) work together in a holistic fashion.  However, we soon learned that there was one caregiver always overlooked…. you! There are simply far too few resources to help consumers understand and engage in holistic health.
We retooled HealthCare Too away from just providers and turned the focus to be on consumers like you who want to take better care of themselves. Whether to complement medical care or to engage in a more holistic health lifestyle, consumers need choice. Consumers like you can use our site for additional knowledge and products that benefit their HealthCare Too.
Holistic Health Approach
Three core values guide HealthCare Too. To promote a holistic health approach, we believe:
Healthcare is a team sport
80% of Health is not clinical
Chronic disease is an epidemic
Healthcare Is A Team Sport
We cannot reinforce enough that everyone should have a healthcare team.  There are so many factors that determine health that no one person or group can do it all. Who is on that team is up to you, the consumer.  It may be a conventional primary care physician and specialists or you may prefer more complementary and allied health providers. Whatever the team, the makeup needs to reflect your needs and values. Also, think holistically about your health so you cover all the bases like finance, education, and spirituality.
80% of Health is Not Clinical
Research shows that clinical factors determine only about 6% to 20% of a person's health (read more here). What makes up the 80% to 94% of non-clinical determinants? Your lifestyle, your job, your environment, your education, your social connections, your finances, and so much more! Health is more than the chemical processes in our bodies and even more than the mental challenges many of us face.
Chronic Disease Is An Epidemic
According to the US Centers for Disease Control (CDC), 7 of 10 deaths are due to chronic disease and 1 in 2 Americans has a Chronic Disease while 1 in 4 Americans has TWO or more Chronic Diseases.  What's worse?  Chronic disease is the leading preventable cause of death and disability!  These chronic illnesses are usually linked to lifestyle behaviors like: tobacco use, poor nutrition, low physical activity and so on. It is much more effective to combat what leads to these chronic illnesses than to burden the medical system treating symptoms.
The Perry Family
HealthCare Too really is a family-run company. While Tim & Nancy have long supported and benefited from a holistic approach to health, the next generation is preparing to make their bigger and better mark!  Emily is a junior who studies Music Therapy (and has a beautiful operatic voice) and William is a freshman who is starting a journey in data analytics.
We appreciate you stopping by!
The Perrys
Tim, Nancy, Emily, William