Healthcare Beyond The Physical Body
There are many things that are healthcare too… and hence the name of our company, HealthCare Too, back in 2013. It is nice to see others getting on board. Karen S. Lynch, president of Aetna, wrote about the overwhelming impact of "social determinants" on our health and recognized that healthcare goes beyond the physical body. It is time other companies embrace all that is healthcare too!
We have been evaluating wellness through the lens of social determinants of health at Aetna for quite some time, and believe we are on the right path when it comes to improving health. One way we are doing this is through a partnership with the Harvard T.H. Chan School of Public Health on a multi-year research project aimed at the tangible impact of social determinants of health on members' overall well-being.

But to sustainably manage the health needs of individuals, we must transform health care overall by shifting from a reactive, "sick care" approach to a proactive, "well care" approach—focused on maintaining good physical and mental health for all individuals.

It's clear that consumers are making holistic health a priority, and it's time that the health care industry does too. By considering all factors of a person's life, we, as an industry, will be able to provide consumers with the resources and support they need to live longer, happier, and healthier lives.
Source: Aetna President: Why Health Care Is Moving Beyond the Physical Body | Fortune
Our Model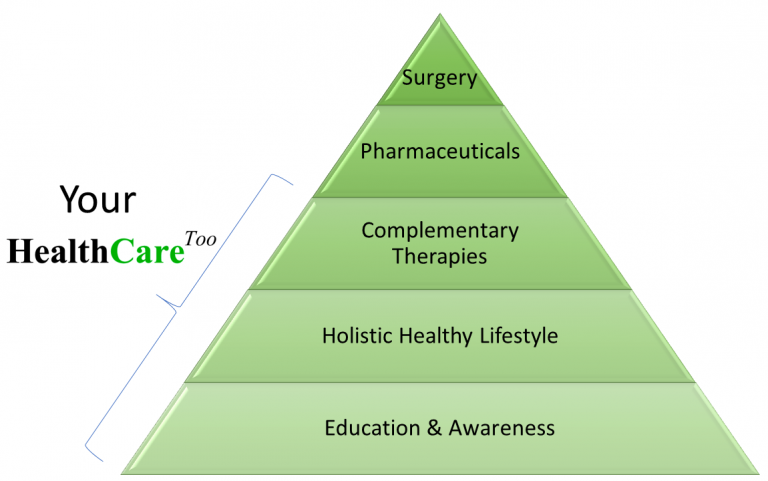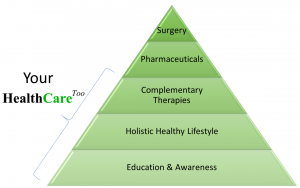 The HealthCare Too model provides for a collaborative holistic care approach to health. We look for articles and knowledge to help consumers and their care teams make holistic health decisions and also shop for the best deals in holistic health so you can find them here! We appreciate the value of surgery and pharmaceuticals but want to make more paths available for your HealthCare Too. See our model for Holistic Health for more information!