Baby Dolls Help Alzheimer's Patients
It is easy to disregard elderly patients are are inactive or no longer able to hold a conversation. However, there are still deep emotional connections for these folks. Even something as simple as baby dolls help Alzheimer's patients.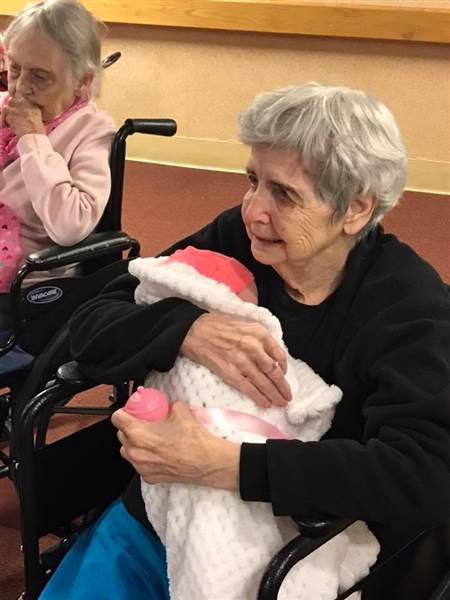 The doll giveaway — called Pearl's Memory Babies — is a passion project for Sandy Cambron, a Kentucky resident whose mother-in-law Pearl died of Alzheimer's. Cambron's coworker Shannon Blair helped with the Valentine's Day visit at Park Terrace Health Campus, where her own mom is living with the disease.

"It's overwhelming," Cambron told TODAY about the response from the nursing home residents. "It's just great to know that it's comforting them."

"It's heart-breaking and heart-filling all at the same time because it makes you realize they're lonely because they've lost everything they know," Blair added. "It's almost like Sandy was giving them something back that they've lost… immediately, they make a connection with it."

Cambron's mission started when her mother-in-law developed Alzheimer's more than a decade ago and had to move into a nursing home. The transition was difficult, so Cambron tried different ways to comfort her. Pearl loved animals and the family thought toy cats and dogs would help, but they didn't cheer her up. Then one day, Cambron brought in a baby doll.

"She immediately took to it and just loved it and kept it by her side the whole time until she passed," Cambron said.

After Pearl died in 2008, the family brought baby dolls for all the patients in her nursing home in her memory. Cambron tried to do it as often as she could through the years. Then, she found out Blair's mother had Alzheimer's and had recently moved into a nursing home. Just as with Pearl, the transition proved to be difficult, so Cambron offered to provide a doll to Blair's mom and her roommate.

"I didn't understand what I was about to experience," Blair recalled. "My mom's roommate had such an overwhelming reaction to the doll — it was very emotional."
Source: Alzheimer's patients show joy when they receive baby dolls – TODAY.com
Our Model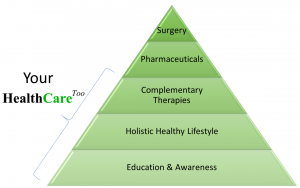 The HealthCare Too model provides for a collaborative holistic care approach to health. We look for articles and knowledge to help consumers and their care teams make holistic health decisions and also shop for the best deals in holistic health so you can find them here! We appreciate the value of surgery and pharmaceuticals but want to make more paths available for your HealthCare Too. See our model for Holistic Health for more information!