Gua Sha Scraping Bruises
Gua Sha ("scraping bruises") is an Asian folk remedy that is often used as part of Traditional Chinese Medicine (TCM). Like any other therapy, this is not suited for everyone or every condition. But it does offer another option for healthcare consumers who want to build their own holistic health regimen.
"Did it cure my sinus infection? No," Hamacher says. "Did my overall well-being feel better? Yes . . . the all-encompassing sickness feeling left immediately."˜

Hamacher had undergone gua sha [pronounced "gwah sah"], an East Asian home remedy for respiratory problems and other ailments. Often called "scraping," the technique is beginning to find fans in the West.

Like most alternative therapies, gua sha has not been subjected to extensive scientific studies. One small study, published last year in the journal Pain Medicine, found short-term benefits for chronic neck pain when compared to a thermal heating pad.

Some patients turn to gua sha with a "why not?" attitude.

Brian Lowit, 37, a manager at a record label in Arlington, says he has had back pain for more than two decades. He tried gua sha last year as part of a regimen that included massage, visits to a chiropractor and structural integration, another alternative therapy that manipulates the body's connective tissues.

Lowit estimates that Fazio treated him with gua sha about five times in one month.

"I'm skeptical of a lot of stuff," Lowit says. "I'll try whatever, but in the end I'm like, 'Why would this work?' " But he was pleasantly surprised.
Source: Gua sha: Scraping of back is said to relieve pain and ease other medical problems
As always, if you are under medical care please consult your care team before adopting any additional therapy! Gua sha scraping can cause bruises or reddened skin. In Traditional Chinese Medicine gua sha scraping helps break up stagnation and promotes flow through injured areas.
Our Model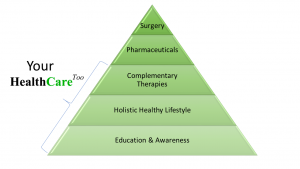 The HealthCare Too model provides for a holistic approach to health. We look for articles and knowledge to help consumers and their care teams make holistic health decisions and also shop for the best deals in holistic health so you can find them here!  We appreciate the value of surgery and pharmaceuticals but want to make more pathways available for your HealthCare Too.